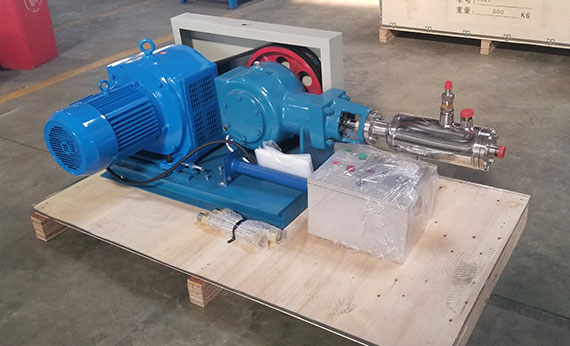 Carbon Dioxide Cylinder Filling Pump
According to the requirements of customers, we can design a low-temperature carbon dioxide bottle-filling pump that meets the different requirements of customers according to the flow rate and pressure to provide customers with a full set of solutions.
This series of carbon dioxide bottle-filling pumps are specially designed for filling liquid carbon dioxide storage tanks. The design is reasonable and advanced, suitable for medium liquid carbon dioxide.
Features
The series of products produced by our company have a new design of seal packing, ultra-long life and fast pre-cooling. Dry ice is not easy to form in the pump. The pump head component design is simple, easy to maintain, low noise, which can operate continuously for 24 hours. The necessary choice for efficiency!
The main technical parameters
1) Flow rate: 100-4000L / h
2) Maximum outlet pressure: 10Mpa
3) Medium liquid: LCO2
Optional
1) Frequency converter
2) Safety valve / Cryogenic globe valve
3) Temperature interlocking device in the pump