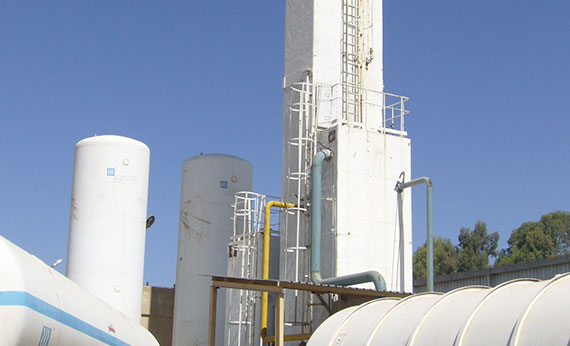 Liquid Nitrogen Plant
We are leading manufacturer in China for high purity Liquid Nitrogen Plant, which are designed and fabricated as per the latest technology. Production of liquid nitrogen takes place in two steps. First, nitrogen gas is produced from ambient air. Second, the gaseous nitrogen is passed through a cryo-refrigerator to liquefy the gas to liquid form. Cryogenic liquid nitrogen plant made by our company are manufactured either by Chinese GB standard or American ASME standard. Our liquid nitrogen systems have features of compact design, low electricity consumption, high purity guaranteed, fully advanced technology, high efficiency and long lifespan.
We can also produce small scale liquid nitrogen plant at your own site, lab or institute and remove the dependency of purchasing liquid nitrogen from external vendors. The liquid nitrogen generator system is designed to be mobile and fit into most user locations, regardless of environmental or space restrictions. Such liquid nitrogen generation systems are a popular, plug and produce solution.
Key parameters:
Liquid nitrogen output: 20L-60000L/h
Purity: Up to 99.999%
Surrounding conditions: -20 to 40, no dust or corrosive gas
Design: Customized
Automation grade: Automatic
Applications: Oil & gas, sea food freezing, beverage & food, tunnel freezing, chemistry, glass making
Packaging: Sea worth wooden packing