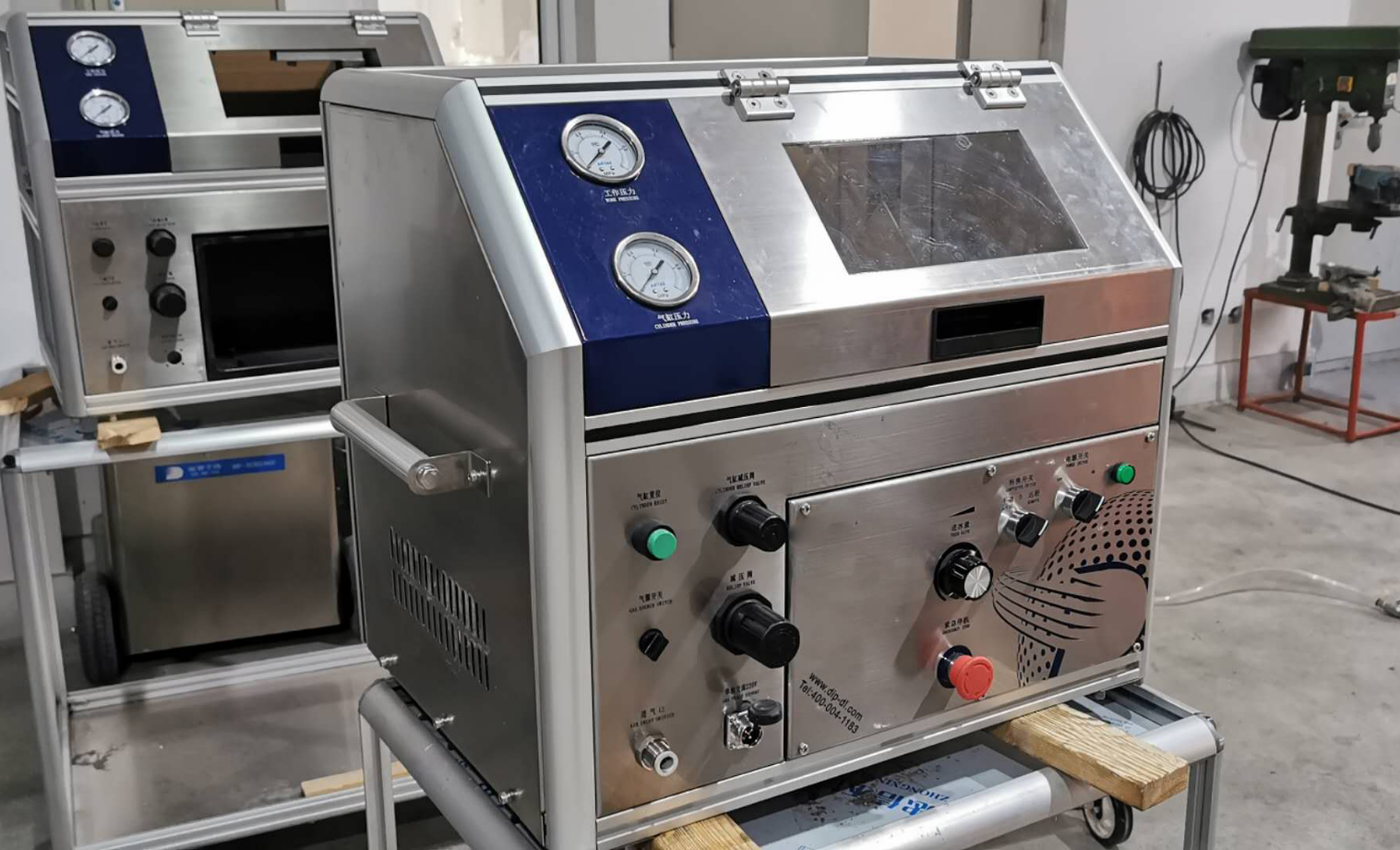 Dry Ice Blasting Machine
Dry ice blaster, also called dry ice cleaning machine, is an environmentally friendly machine widely used in many industrial applications that can clean a wide variety of components effectively without damaging the surface of the object and without the use of chemicals or abrasion. Such cleaning process is realized by using solid carbon dioxide pellets (dry ice pellets) propelled by compressed air at the high velocity of 150m3/sec through a hand held lance to remove impurities on the surface quickly and thoroughly. We provide single-pipe (for heavily dirty areas) and double-pipe dry ice blasting machines. They are highly efficient, energy-saving and eco-friendly. They save your money, time, and efforts.
Application
The dry ice blast cleaning machine is mainly used:
1.Automotive industry – to clean carbon deposits inside the engine, mold, as well as wax and polyurethane residue on the car seat tooling.
2.Tyre industry – to clean tyre mold.
3. Power industry – to clean generator housings, fan blades and power distribution systems, as well as the surface of stators and rotors.
4. Food industry – to clean carbon deposits on conveyer belts, furnaces, baking trays, rollers, and other transport devices.
5. Printing industry – to clean ink and fuel deposits on gears, guides and nozzle.