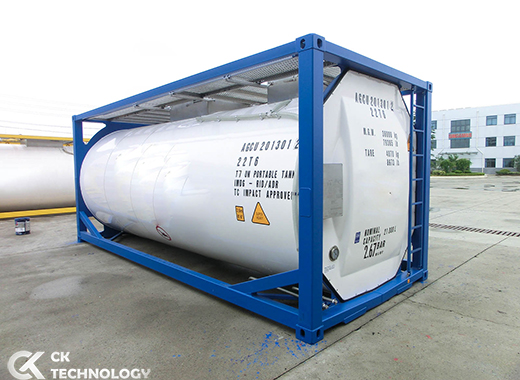 Chemical Tank Container
100% All welds are tested before & after hydrostatic test by visual.
100% All long & circle butt welds are conducted by RT test before hydrostatic test.
100% All nozzle-to-tank attachment welds and 100% all pad & attachment welds attach to tank with thickness more than 6mm are conducted by MT test before hydrostatic test.
Tank Fittings And Accessories: Manhole,Safety Relief Valve Assembly, Burst Disc and Holder, Pressure Gauge, Gas Line, Liquid Line, Document Holder, Valve Cabinet, Twosets of Surge Baffles.