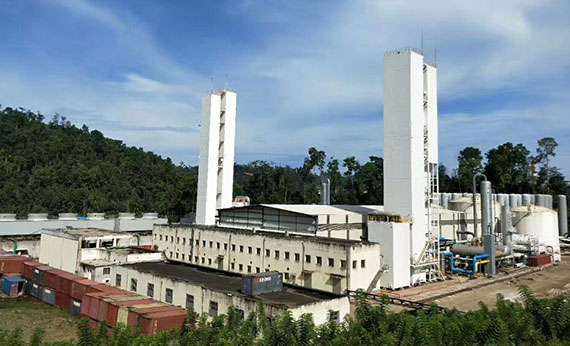 High Purity Gaseous Nitrogen Plant
Nitrogen, as an element of great technical importance, can be produced in a cryogenic nitrogen plant with a purity of more than 99.9999%. Nitrogen generation systems draw on our many years of experience of gaseous nitrogen production. They are based on the latest technology, combining air compression, adsorption, purification and the cryogenic distillation of the main components.
Advantages of our high purity nitrogen plant:
1. Cryogenic technology for high purity nitrogen up to 99.999%
2. High process efficiency
3. Low power consumption
4. Modular design to lower transport cost and reduce installation work
5. Safe, easy to operate and maintain
6. High reliability, stable performance and long lifespan.
7. CAPEX/OPEX optimization
Key figures:
Output: 50Nm3/h-50000Nm3/h of gaseous nitrogen
Purity: up to 99.999%
Outlet pressure: 6-11bar